Office of Student Success
Our Mission
The mission of the Office for Student Success is to provide academic support, connect students to resources, help students meet their educational goals and encourage academic achievement and excellence.
Our Services
Our team is here to help you successfully navigate nursing school. Our approach is two-fold: Academic Advising and Student Support for students in both programs, traditional BSN and online RN-BSN. We do this this by offering the following:
| | |
| --- | --- |
| Academic Advising | Student Support |
| | |
| | Note Taking & Study Skills |
| | Prioritization & Organization |
| | Reading Comprehension & Retention |
| | School/Work/Life Balance Strategies |
Our Team
Under the direction of Dia Lisner, Director of Student Success, the team currently has three Student Success Advisors and a Career Counselor who are here to guide and support you from the beginning of your enrollment through graduation and beyond.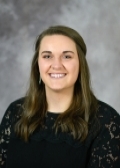 Academic Tools
Exam Planning
How are you preparing for final exams?  Not sure where to start?  Check out this Exam Planning Checklist to get started.  Remember the Student Success Team is here to help support you, reach out to us if you have questions!
GPA Calculator  (click to download, Excel file)
Time Management Calculator

Sometimes the simple act of writing down and planning out how your time is being spent each day helps you to determine different ways to better manage your time. This time management calculator may help you manage your time more efficiently. (Adapted from the University of Connecticut)

Instructions
Each question is asking you to submit an average
You must answer the questions in order.
Insert your "Hours Per Day" for Questions 01-05 and click "Multiply" for each.
Next, insert your "Hours Per Week" for Questions 06-09.
Click "Add" to total your "Hours Per Week" for all activities (except studying).

Click "Subtract" to find out how many hours you have left for studying each week.