Alumni Advisory Board
As the Bon Secours Memorial College of Nursing's loudest and proudest champions, the Alumni Advisory Board is comprised of alumni leadership dedicated to supporting the College and its alumni! The Board acts as the official voice of the alumni community.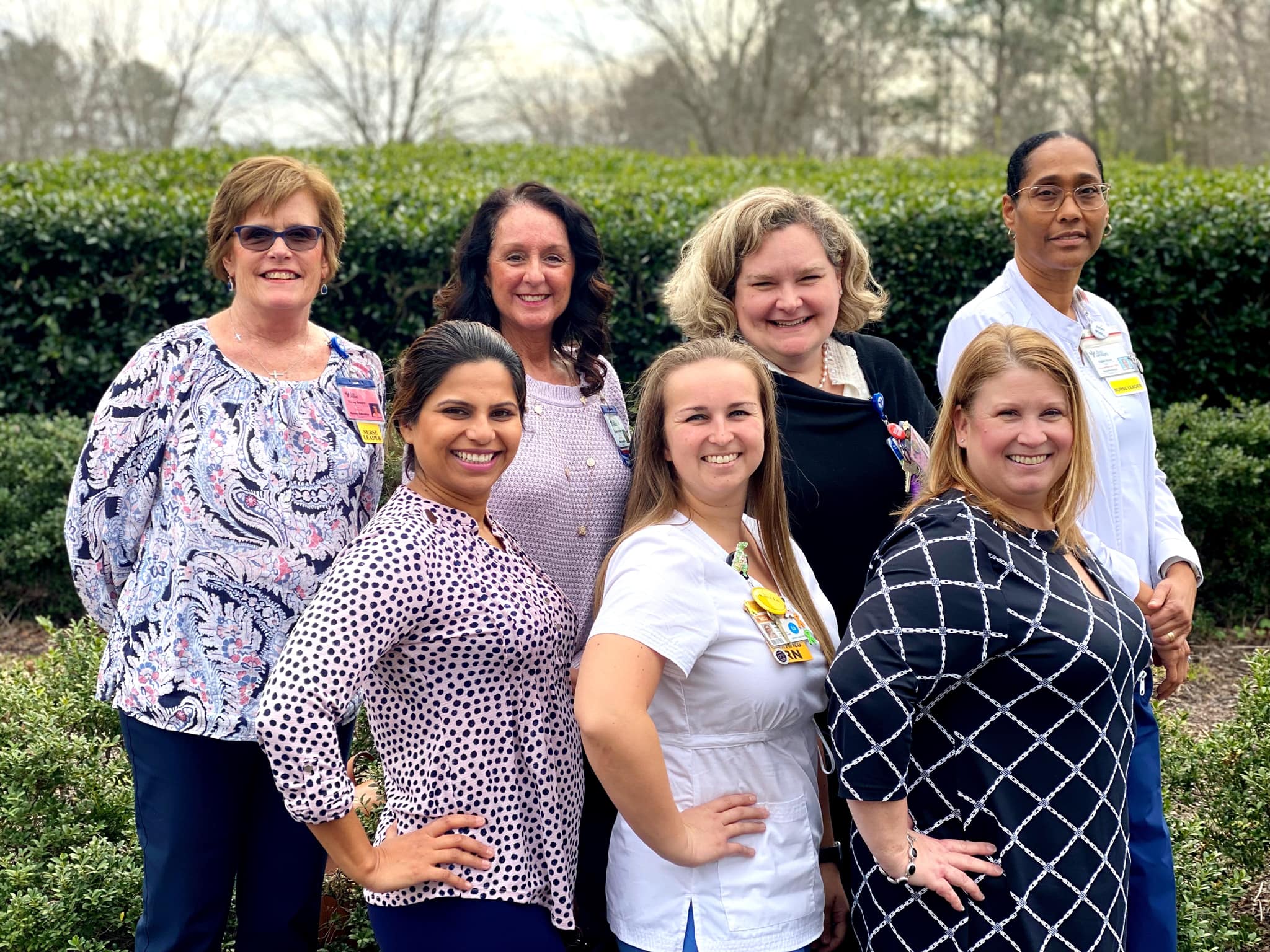 Back row (left to right): Tracey Seward, Michelle Crittenden, Jomi Cooke, Robin Scott; Front row (left to right): Farwa Mateen, Brittney Hyman, Casey Shinault
About the Alumni Advisory Board

 
Founded in 2020, the Board has been instrumental in elevating the alumni experience as part of the College community while also advancing the College as a key strategic partner. To these ends, the Board:
Advises the BSMCON Administration of the views and needs of BSMCON alumni

Acts as a resource to inform and support the College's alumni outreach

Helps expand the network of the College

Advances the institution and awareness in the community

Cultivates relationships with the College's constituents

Respects the history and values of the College and honoring the evolution of past, present, and future
All graduates of the Bon Secours Memorial College of Nursing, Bon Secours Memorial School of Nursing, Richmond Memorial Hospital School of Nursing, and Bon Secours Baltimore School of Nursing who are registered Alumni Ambassadors are eligible for Board membership.
Members of the Alumni Advisory Board
Casey Shinault '98 – Chairperson

Anne Dunnington '09 – Past Chairperson

Jomi Cooke '02

Tracey Seward '08

Robin Scott '93

Carolyn Marshall '84

Michelle Crittenden '91

Brittney Hyman '17

Sara Jennings '04

Farwa Mateen '16
Committees of the Board
Nominating and Membership Committee - The Board Nominating and Membership Committee will review and recommend names to the Board consistent with the purpose set forth in Article I and new members will be added by majority vote of the Board.
Awards Committee - The Board Awards Committee will develop and coordinate the annual conferral of awards that recognize alumni of distinction who have met the established criteria.
Learn More
For information regarding joining the Alumni Advisory Board or one of the Committees of the Board, please contact Jared Crist, Director of Student and Alumni Affairs, at Jared_Crist@bshsi.org or Dayna Scarberry, Alumni Relations Coordinator, at Dayna_Scarberry@bshsi.org with any questions or for additional information.