No matter what your financial circumstance is or your program of study, all students are encouraged to apply for Financial Aid. Our office hours are:
Monday - Friday 8:00 a.m. – 5:00 p.m.
To request Financial Aid students will need to complete the Financial Aid Request Form and complete a 2020/2021 FAFSA.
There are 2 ways to complete the FAFSA:
Download the myStudentAid app on your mobile device or FAFSA on the Web.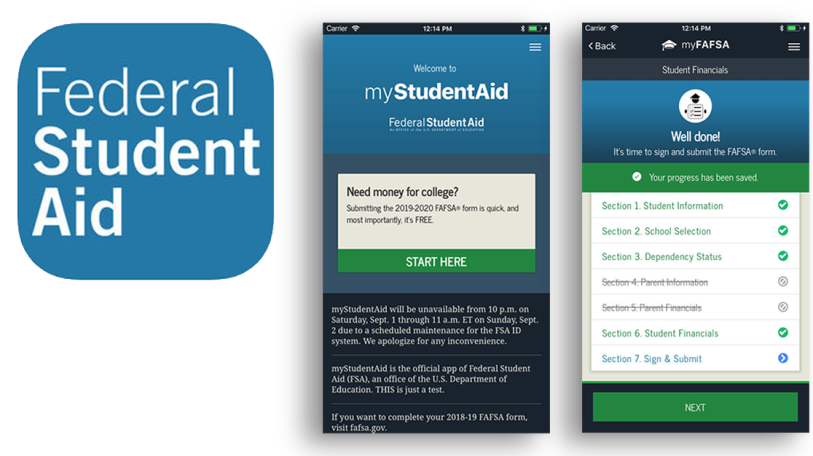 Office of Financial Aid
8550 Magellan Parkway
Suite 1100
Richmond, VA 23227
Fax: 804-627-5441
bsr-confinancial@bshsi.org
At Bon Secours Memorial College of Nursing, financial aid is available to those who qualify. Many options are available to students who qualify, including Federal Student Aid Grant and Loan programs, Private funding sources, as well as Scholarships.
We are dedicated to providing guidance and assistance to students as they explore their financial aid options.The student and family will work with the office of financial aid that can help them to develop a financial plan that minimizes obstacles that might prevent students from completing their education and achieving their goals.
The Bursars Office is available to discuss with students their student account records.They provide information that you need in making payments and addressing with you any questions regarding your tuition and fee charges.
Financial Aid Code of Conduct and Policy on Education Loans
The Financial Aid Code of Conduct and Policy on Education Loans reiterates and reflects the college's continuing commitment to conducting financial aid practices with integrity, free from conflicts of interest, in the interest of students, and in compliance with applicable law.