2020 Global Outreach Auction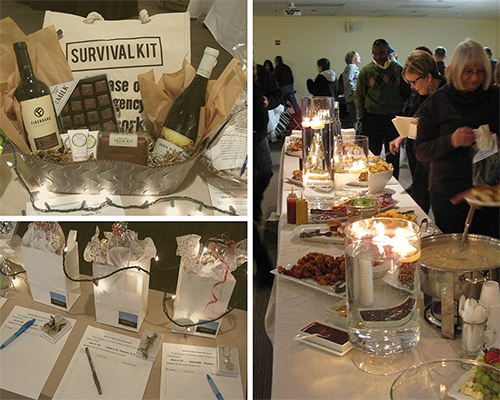 With hundreds of items for bid, festive food and beverages, door prizes, and a live & silent auction, the 2020 Annual Global Outreach Auction is not to be missed. Many items are packaged in gift baskets, making it easy to bid on items such as a "survival kit" – complete with wine, glasses and chocolate or a "movie night" with candy bars, movie tickets and gift cards.  There are also unique items such as original paintings, handmade jewelry, signed professional sports collectibles, and more. The live portion of the auction is often higher ticket items. Previous live auction items have included an Outer Banks beach house stay and a Richmond city food and brewery tour.
This year the theme is simple and straightforward: Serve. The College invites you to enjoy an evening to support students who are called to serve, just as the Sisters of Bon Secours have done for nearly 200 years.
The 2020 Silent Auction to benefit Global Outreach will be held on January 31 from 6: 00 p.m. to 9:00 p.m. in the auditorium at the College. Tickets can be purchased online at https://www.bsvaf.org/2020_auction or at the door. If you have questions or want to get involved, please contact Kathy Faw.