Welcome Alumni
The College of Nursing created an Alumni Advisory Board in 2020 to facilitate communication and exchange of ideas between alumni and the College to promote the health of the community, and community needs for professional nursing education. The board will receive recommendations from alumni that inform and strengthen current and new services and programs, and strategic direction for the College. Additionally, the board will represent and promote a positive image of the College.
In order to promote an integrated alumni community, the College created the Alumni Ambassador Program. This initiative will enable connection, engagement and opportunities for alumni, faculty and current student to connect. All alumni are invited and encouraged to become an Alumni Ambassador. Click to read more about the Alumni Ambassador Program.
About the Alumni Board
The Alumni Advisory Board has a minimum of eight (8), and a maximum of ten (10) alumni voting members in addition to officers. The membership of the Alumni Advisory Board shall be representative of the alumni community.  Officers and members hold a three-year term.
Members of the Alumni Advisory Board
Anne Dunnington '09 – Chairperson
Casey Shinault '98 – Vice Chairperson
Amanda Carlton '17 – Secretary
Kent Duffey '16
Jomi Cooke '02
Cindy Nunally '86
Tracey Seward '08
James Gregory '01
Robin Scott '93
Jeanne Indelicato '15
Carolyn Marshall '84
Committees of the Board
Programming and Events Committee - The Alumni Programming and Events Committee will plan and coordinate all alumni programs, special events, and reunions.
Development Advisory Committee -The Alumni Development and Advisory Committee provides suggestions and works with the Development Officer to enhance the financial giving to the College.
Nominating and Membership Committee - The Alumni Board Nominating and Membership Committee reviews and recommends names to the Board consistent with the purpose set forth in Article I and new members will be added by majority vote of the Alumni Advisory Board.
For information regarding joining the Alumni Advisory Board or one of the Committees of the Board, please contact the Alumni Relations Coordinator, Jane Castelvecchi at Jane_Castelvecchi@bshsi.org or 804-627-5329.
Bylaws of the Alumni Advisory Board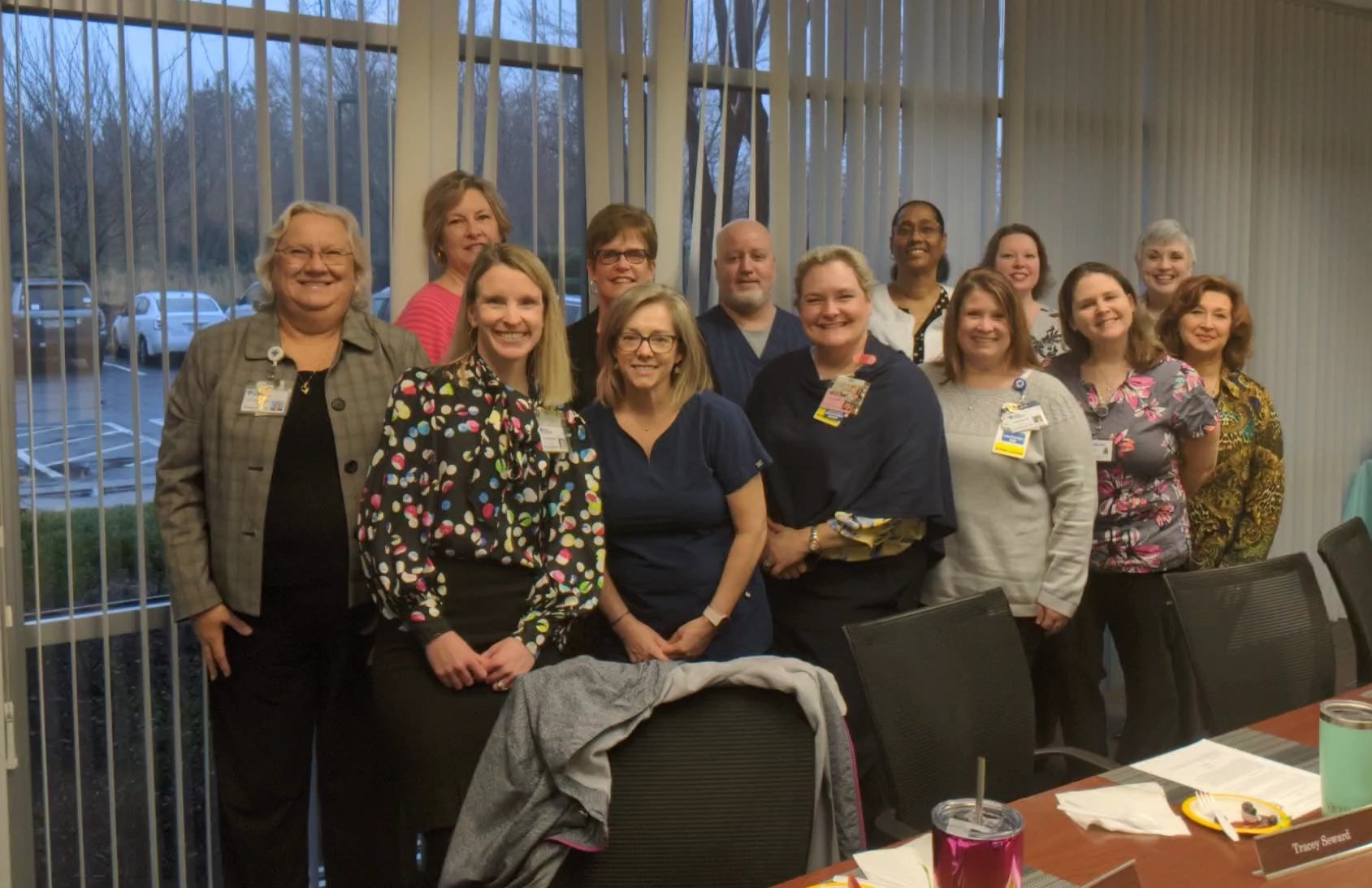 Front row: Anne Dunnington, Kent Duffey, Joann Cooke, Casey Shinault, Amanda Carlton, Dr. Barbara Sorbello; Back row: Jane Castelvecchi, Cynthia Nunnally, Tracey Seward, James Gregory, Robin Scott, Amy Pozza, Dr. Melanie Green; Not pictured: Carolyn Marshall, Jeanne Indelicato, Jennifer Goins