The traditional BSN degree is for students seeking to become a Registered Nurse.
Length of program: 5 semesters, 2.5 years
Pre-Licensure BSN Program Admission Requirements
Graduation from an accredited high school or higher or General Educational Development (GED) certificate.          
Achievement of a 2.5 prerequisite GPA.
Provision of official transcripts from high school, high school diploma or GED program certificate and all post-secondary schools/colleges/universities attended.
Foreign high school or college transcripts: Please request a credited evaluation of your transcripts. You can search this website for options: https://naces.org/
Notice to the College of any convictions or present indictment for any felony or misdemeanor offense other than traffic violations that have not been expunged.
Completion of 46 general education credits toward the BSN degree (refer to policy ACA 3.03). For transfer credit guidelines refer to policy ADM 3.10.
Any applicant who has previously enrolled in or is currently enrolled in a nursing program is required to provide a letter from the director of the program verifying academic standing and clinical competence (refer to policy ACA 2.01).
Essay(s) are required according to specific guidelines.
Graduates with a Bachelors degree from Christopher Newport University, College of William and Mary, George Mason University, James Madison University, Longwood University, Mary Washington University, Norfolk State University, Old Dominion University, Radford University, Randolph-Macon College, University of Richmond, University of Virginia, Virginia Commonwealth University, Virginia Polytechnic Institute and State University, Virginia State University and Virginia Union University, with a 3.0 GPA and a B in the required pre-requisite courses, will have guaranteed admission based on space availability.
General Education Requirements
The program consists of 52 general education credits.
46 of the 52 credits must be completed prior to entry.
Applicants who do not have a bachelor's degree or will not complete a bachelor's degree prior to entry, the following courses are required. These required courses include: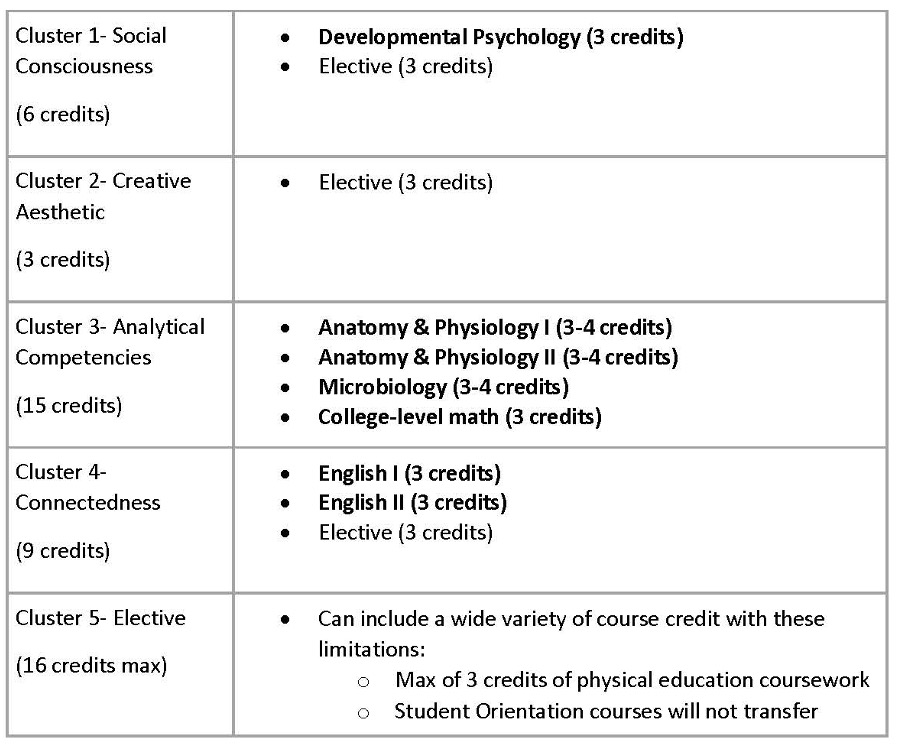 Aside from the specific courses listed above, applicants will need to take additional credits to equal 46 credits total. These credits can include courses already completed that fit into any cluster (Medical Terminology, History, Religion, Public Speaking, Literature, etc.
Click here for more information regarding the Clusters
Click here for more information on Transfer Credit
Applicants who hold a bachelor's degree prior to entry:
Developmental Psychology (3 credits)
Anatomy & Physiology I (3-4 credits)
Anatomy & Physiology II (3-4 credits)
College-level Math (3 credits)
Microbiology (3-4 credits)
ONLINE LEARNING
BSN students have classes that are both on-site and online, including general education requirements and electives. Online learning is different than on-site learning and has different expectations. Find out if online learning is right for you, click HERE to take the assessment.
APPLICATION DEADLINES 
Spring 2024 Admission – Apply by August 1
Fall 2024 Admission – Apply by March 1
The steps below must be completed prior to the deadline: 
ONLINE APPLICATION 
Complete one month prior to the deadline to ensure requirements are completed on time.
Click here to apply today:  Online Application
OFFICIAL TRANSCRIPTS 
From ALL schools attended including high school and any courses you are currently taking—even though the grades are not yet available.
Foreign high school or college transcripts: Please request a credited evaluation of your transcripts. You can search this website for options: https://www.naces.org/
If you took Advanced Placement (AP), Dual Enrollment (DE) or International Baccalaureate (IB), we must receive an official transcript from the appropriate host in addition to your high school transcript.

AP - Collegeboard.org
DE - Designated Community
College IB - rrs.ibo.org
ADMISSIONS ESSAY
As part of the online application, applicants will be asked to respond to four questions. Your answers are not to exceed 150 words per questions. 
Please prepare your answers in advance of submitting your online application, as you cannot save and return to the application. This can be done in word or notepad. 
Essay questions are below:
Question #1: When you see yourself as a "nurse", what do you see? What excites you about this profession?
 
Question #2: Richmond has multiple options for schools of nursing, why are you interested in BSMCON?
 
Question #3: In one sentence, describe a challenge you have faced. Explain how you responded to the challenge.
 
Question #4: How have personal values guided and sustained you in your life?
Your application will be valid for the designated application deadline only. If you do not feel that you have enough time to submit all requirements by the deadline, please wait for the following application period to apply. Do you have a question about admissions? Contact via email at admissions@bshsi.org or call (804) 627-5300.
It is the applicant's responsibility to confirm all requirements are received by the deadline. Requirements received after the deadline will not be considered. Contact the Department of Admissions to verify receipt of requirements prior to the deadline.
OTHER RESOURCES
Incentives for Bon Secours Employees
Bon Secours' Human Resources Department currently offers 100% paid tuition and fees for Bon Secours employees (full-time, part-time and PRN status) who agree to work as a Registered Nurse for a minimum of 18 months after successful completion of the program. For more information visit this page: Bon Secours Mercy Health employees.
---
HAVE QUESTIONS?
Contact via email at admissions@bshsi.org or call (804) 627-5300.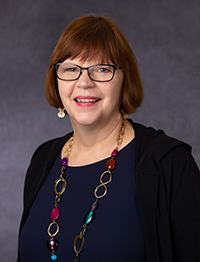 Beth Tubbs Ford, Admission Recruitment for the BSN Program
Office Phone: 804-627-5341
E-mail: beth_ford@bshsi.org