Career Services
Career Services is here to provide valuable services and resources to help you prepare for your nursing career or advance as an RN.
Services include:
Interviewing practice
Resume and cover letter review 
Employment resources
Summer externship information 
Individual career advising
Linked In support
Graduate school research
Mock Interviews
New Grad RN Interviews
Clinical and Career Preparation
Beginning with admission to the program, students can apply for entry level positions in Bon Secours hospitals, giving them experience with basic patient care and allowing them to make future career connections.

Students earn more than 800 clinical hours during their time in the program.

Students have the opportunity to gain additional hands-on experience under the direction of trained nurses during externships in Bon Secours hospitals between their junior and senior years.

Each semester, seniors are invited to an interview event to meet with hiring nursing directors to interview for their first nursing jobs.
Career Success at a Glance
96% of graduates reported securing employment after graduation in 2020 
The outlook for RN job openings is expected to grow by 12% in Virginia and 7% nationally through 2029. (US Bureau of Labor Statistics)
As a Registered Nurse, you will join more than 3.8 million other dedicated professionals nationwide that comprise the RN workforce.
Contact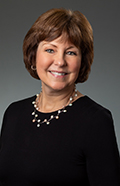 Allison Peterson, MS Ed., Manager, Career Services
Office 232
8550 Magellan Parkway, Suite 1100
Richmond, VA 23227
Telephone: (804) 627-5381
Fax: (804) 627-5330