Step-by-Step Tutorial: How to pay my bill

Student Portal – Campus Nexus 
Step 1: Login to the portal- https://portal.bsmcon.edu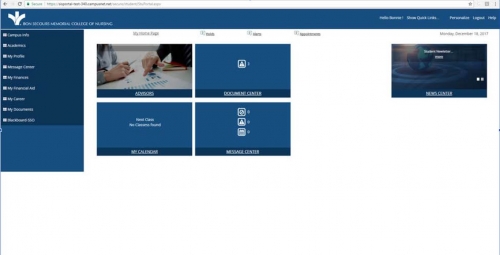 Step 2: Click on "My Finances"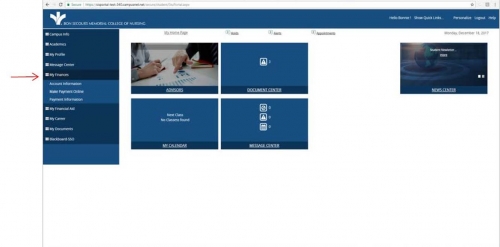 Step 3: Review your "Account Information" – Account Details, Make a Payment, Registration Bill (see red arrows below)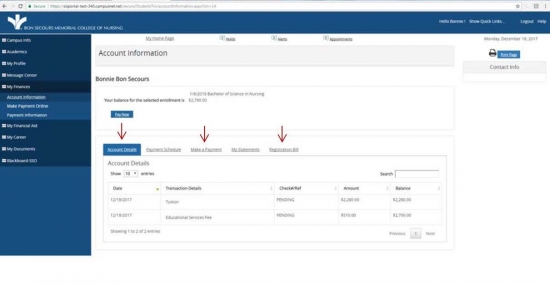 Step 4: Review your "Registration Bill" to review your account balance.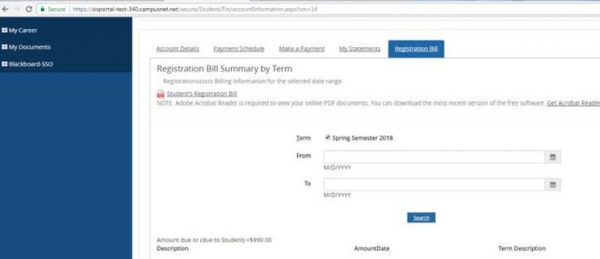 Step 5: Select "Payment Information" to enter credit card information.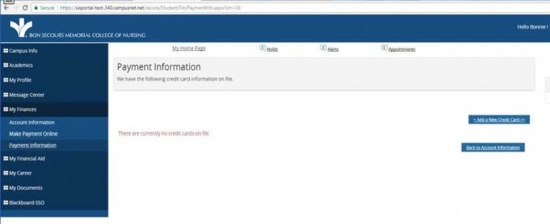 Step 6: To make an online payment please click "Make Payment Online" and review the statement and select continue.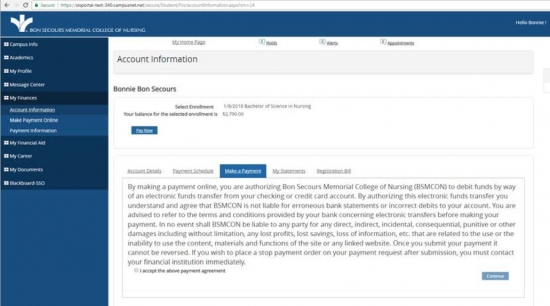 Step 7:  Enter the payment from (select the debit or credit card you want to use), the amount you owe and then click Pay.